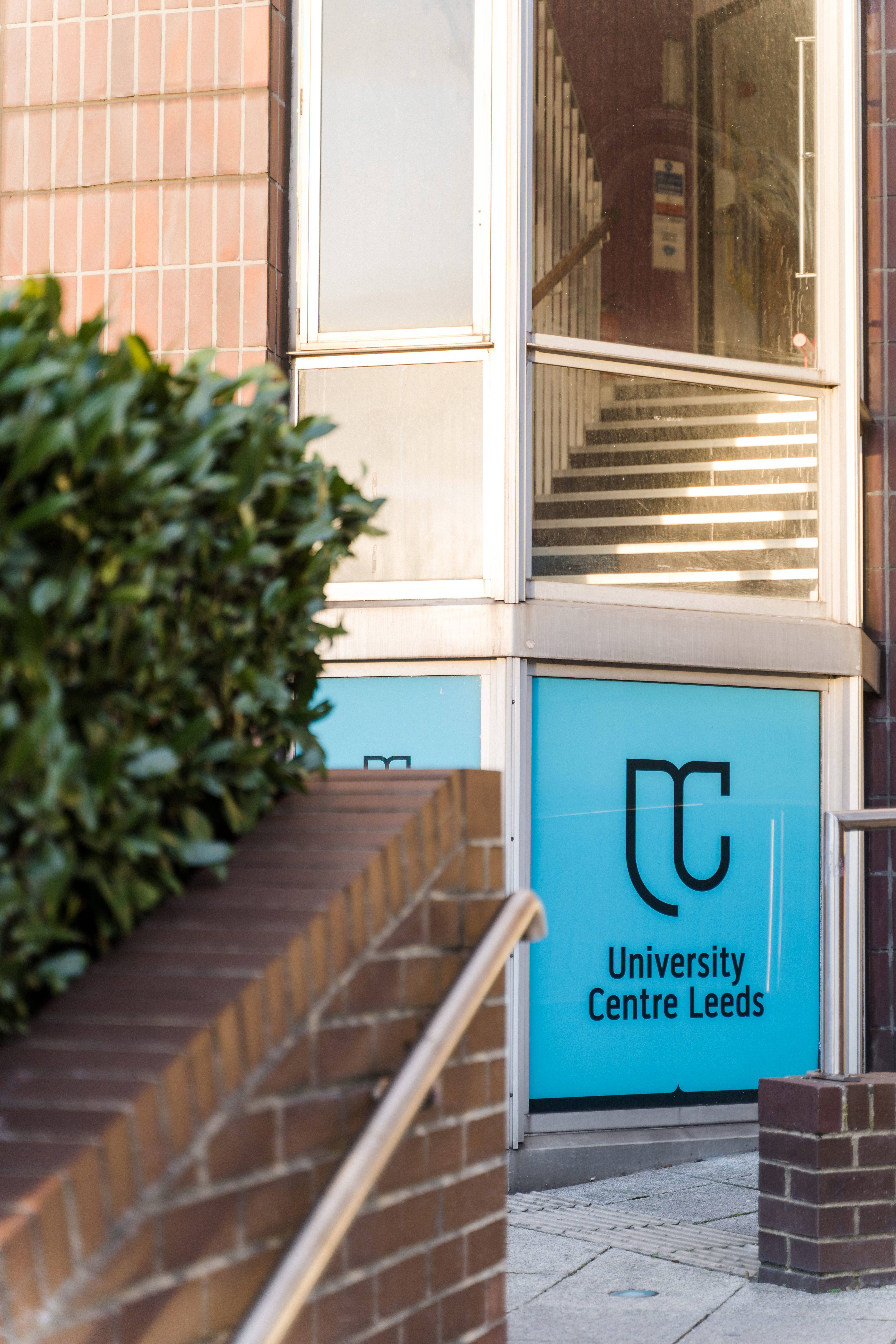 Why Study Here?
Degrees done differently. 
University Centre Leeds is a higher education institution based in the heart of the city centre. 
We are proud to be unique. Our small student body allows one-to-one support and a sense of community to thrive. 
Here, we do degrees differently.
Our courses are: 
Designed with employers: we ensure you're equipped with the skills for graduate employment. 
Dedicated to excellence: our latest National Student Survey show the highest results for student satisfaction across all HE providers in Leeds for the third year running. 
Done your way: part time courses, flexible degrees, and support for those returning to study later in life are all our speciality. 
City-centre location 
You'll be in a bustling city that's rich in culture and heritage. Leeds ensures that whether you're into galleries or gastropubs, libraries or laser tag, museums or markets, you'll find yourself right at home in a place that often tops the polls for best student city.
---
What Qualifications Do We Offer?
The main higher education qualification we offer is the foundation degree. 
Foundation degrees develop specific expertise relevant to a particular sector of industry, including key transferable skills such as learning skills, management of self, communication skills, ICT, numeracy skills, and academic writing. 
These flexible qualifications and are designed to meet the need of employers for highly skilled, work-ready personnel. They are like Higher National Diplomas, but with added emphasis on work-based learning. 
Foundation degrees generally last two years when studied on a full-time basis. 
A top-up course is suitable for students who have already completed a relevant foundation degree or HND and wishing to top up their qualification to gain a full honours degree. 
You will study for one-year (full-time) to top-up your existing qualifications into a full undergraduate degree. Our Top-Ups are only available for students who have completed a foundation degree, Higher National Diploma or equivalent qualification. 
Higher Technical Qualifications (HTQs) are new Level 4 and 5 qualifications that have been developed by employers. 
The HTQs we offer at University Centre Leeds are all foundation degrees, allowing students to gain both a foundation degree and a technical qualification. 
HTQs meet the occupational standards of their sector. This means that students get the exact training, knowledge and skills required for their chosen career. 
So, if you're looking to gain the technical skills to enter a specific career, a HTQ could be right for you 
How Does the Timetabling Work? 
We tailor our degrees around our students and their commitments outside of studying.
Our full-time timetable schedules two days of attendance per week. This is done to make it possible for you to work alongside your studies or maintain personal commitments such as caring/parental duties.  
We tailor our degrees around our students and their commitments outside of studying.
Part time students attend only the university centre one day per week and are expected to be working within the sector. Please email admissions@ucleeds.ac.uk for more details.