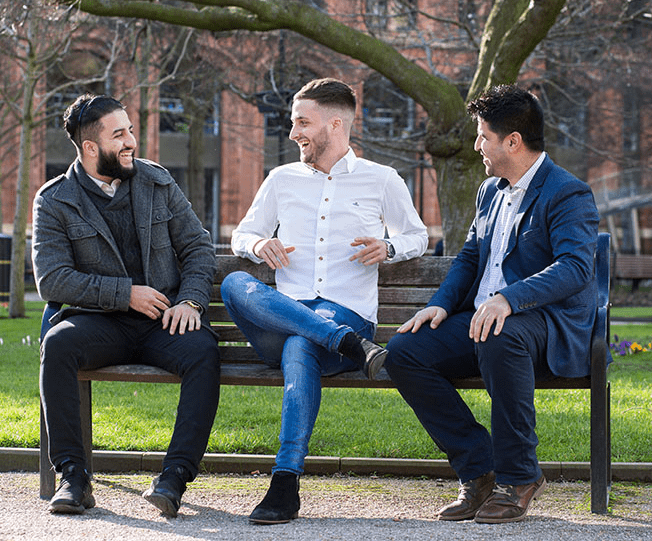 University Centre Leeds provide a wide range of events and activities to encourage prospective students to consider Higher Education.
In order to run these activities, we need committed individuals to work as University Centre Leeds Student Ambassadors and help support the Higher Education WP and Outreach and curriculum teams.  
The University Centre Leeds Student Ambassador Scheme recruits current University Centre Leeds HE students to support a wide range of events and activities organised / attended by representatives of WP and Outreach team, as well as in partnership with the LCC Marketing and Schools Transition Teams.
These take place throughout the year, both on and off campus, and involve other young people, parents, potential mature students, careers advisors, and employers.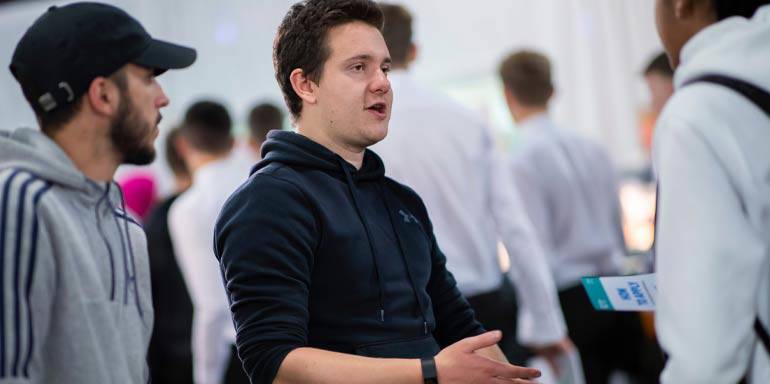 Experience as a Student Ambassador is an excellent way of enhancing their CV. All graduate employers look for evidence of extra-curricular activities and experience. 
Flexible working hours to fit in with their studies (all we ask is that Student Ambassadors work for at least two events per year).

 

Work takes place off and on campus and they can choose the work that they would like to be involved with.

 

Student Ambassadors will receive a full briefing after being appointed; providing a general outline of the role of Student Ambassador and the majority of events that they may be invited to work at.

 

Briefing sessions before events – covering event specific arrangements and what is required from them on the day.

 

Enjoy a rewarding and fun workplace.

 
Student Ambassadors will receive a certificate at the end of the academic year stating that they have taken part in the scheme.

 

The WP and Outreach team will provide Student Ambassadors with a work reference.

 
Benefits of being a Student Ambassador: 
Becoming a Student Ambassador is very rewarding – it not only develops communication skills, it also increases employability and gives the opportunity to work in a variety of professional settings. Working as a Student Ambassador will provide a number of opportunities to develop many different skills and the scheme is well recognised by many employers. 
Build up personal and professional references

 

Get some practical work experience - great for your CV

 

Improve communication and interpersonal skills

 
Develop the range of transferrable skills and gain experience in what employers are looking for

 

Develop social and organisational in a practical context

 

Gain experience of working with young people (excellent for some careers)

 

Meet new people (and make new friends)

 

Have a direct, positive influence on young people's lives!

 
Our Student Ambassadors act as advocates for the University Centre and its facilities. They also act as role models and motivators, helping to raise aspirations and awareness of Higher Education. They help people looking for further information on all aspects of the College, University Centre Leeds, and/or higher education in general. 
Ambassadors can share their own unique experiences including successes and achievements, as well as challenges and barriers they may have faced and overcome.  
A good Student Ambassador is: 
Enthusiastic about University Centre Leeds and their course;

 

A good team worker;

 
Good at communicating with new people;

 

Positive and friendly;

 

Keen to share their experience of student life.

 
Student Ambassadors enjoy a great deal of variety in their work. Their duties include: 
Showing people around the campus at our open events;

 
Giving short presentations, or facilitating workshops, and running activities for young learners at on-campus events, and also sometimes in local communities, schools and colleges;

 

Helping set up and clear down activities and open events;

 

Networking with, and hospitality of, delegates and visitors, including employers, parents, teachers and advisors;

 

Some ambassadors may also attend Higher Education Conventions and Careers Fairs, along with the HE WP and Outreach Team and staff from 14-19 Partnerships;

 

Some ambassadors may be asked to provide case studies, testimonies, and feedback; 

 
Some ambassadors may be invited to appear in virtual presentations and activities.

 
There are no fixed/set hours of work. Student Ambassadors are able to choose the type of work that they wish to take part in, at a time that is convenient for them. Work is casual and flexible to fit around their study commitments, while still building excellent employability skills that will look good on a CV. 
If you are a current student at University Centre Leeds, or are starting a course with us soon, and are interested in becoming a Student Ambassador, contact engage@ucleeds.ac.uk for more information.