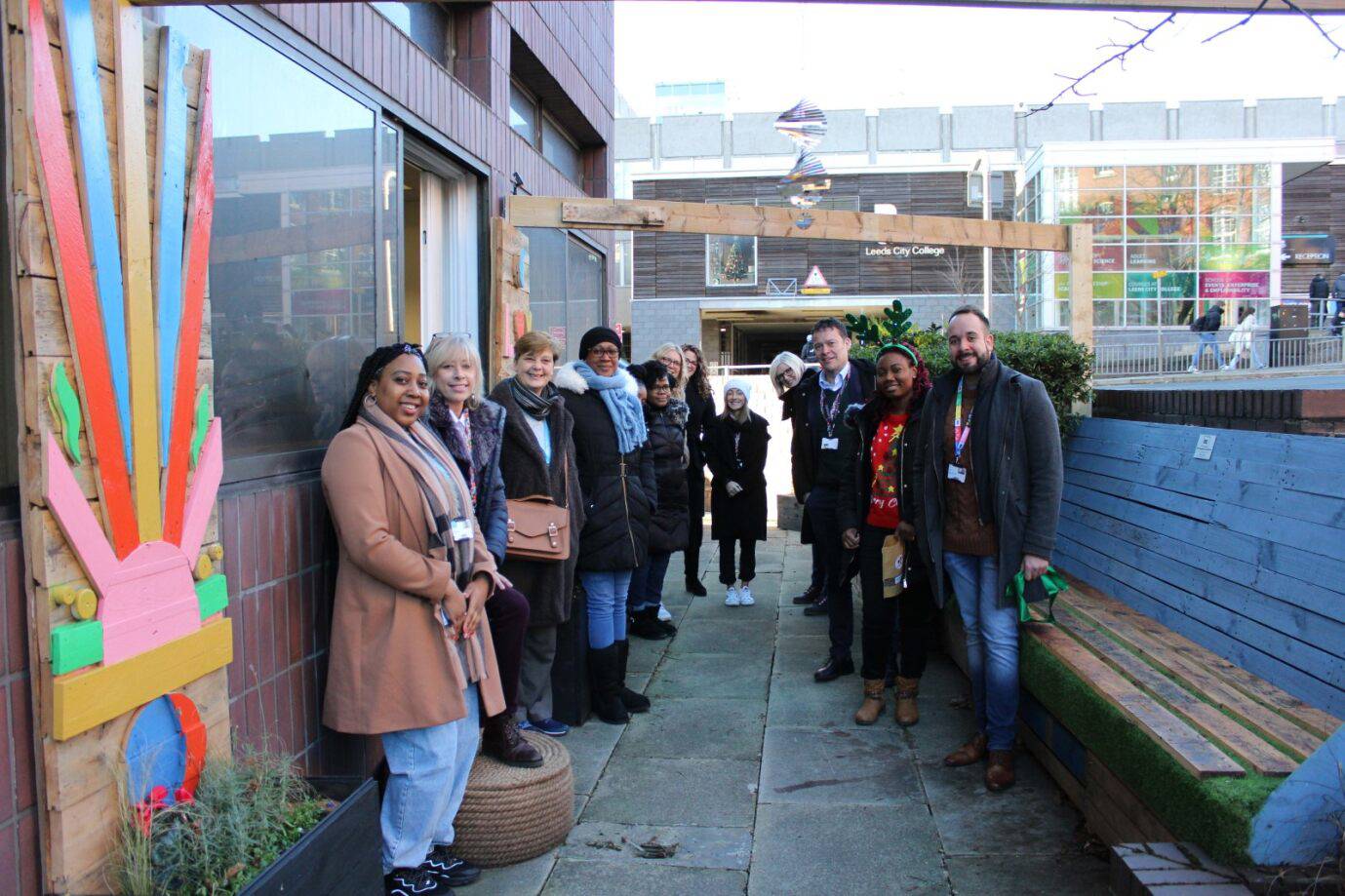 University Centre Leeds has been nationally recognised for its commitment to supporting refugees, joining a growing Place of Sanctuary network.
The status is awarded by City of Sanctuary to recognise good practice and provision in supporting refugees and people seeking asylum. UC Leeds was found to have taken positive action to embed concepts of welcome, safety and inclusion through its curricula.
Ann Marie Spry, Vice Principal for Adults at Luminate Education Group, said, "As a group, we pride ourselves on being a safe and welcoming place for all, especially those seeking sanctuary.
"We have worked hard to embed a culture of belonging, addressing barriers to refugees and asylum seekers and helping them to achieve their potential in an understanding and welcoming environment.
"Throughout the past 18 months, we have successfully implemented staff and student education programmes to share understanding of the importance of sanctuary, the difficult journeys our refugees and asylum seekers have been through and their value to our society."
Staff at UC Leeds have held listening sessions with English for Speakers of Other Languages (ESOL) students to better understand their college experience, including what they need and what they don't want from college.
A training programme has also been introduced for staff that explores common misconceptions about asylum seekers and refugees.
Meanwhile at University Centre Leeds, a wellbeing walkway has been opened to provide a welcoming outdoor area for all. It has been used as a safe space to share stories and encourage inquisitiveness and a sense of belonging.
Sara Trewhitt, Director of Operations at City of Sanctuary, said, "We had the pleasure of visiting Leeds City College and University Centre Leeds, and it was so wonderful to hear from such a wide range of staff and students.
"They were so inspiring, and it was encouraging to see so much aspiration and dedication in our discussions."