University Centre Leeds is a key partner in Go Higher West Yorkshire (formerly 'HEART') and is committed to proactively supporting the collaborative activities of the thirteen-strong consortium. We're keeping good company, working alongside:
Bradford College
University of Bradford
Calderdale College
University of Huddersfield
Kirklees College
University of Leeds
Leeds Arts University
Leeds Beckett University
Leeds College of Building
University Centre Leeds (part of Luminate Education Group / Leeds City College)
Leeds Trinity University
Leeds Conservatoire
Wakefield College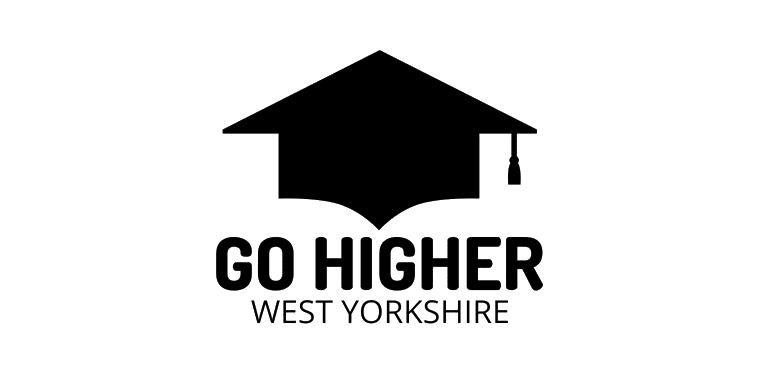 Go Higher West Yorkshire has an important mission: to work in partnership to improve access to, and achievement in, Higher Education to enhance individual and economic development. We play a pivotal part in helping people access the information they need on our 13 Higher Education provider partners, to support their journey into HE.
We are firm believers that all who can benefit should be able to access HE regardless of background or personal circumstances. This mission has the potential to change the way young people and mature learners access and attain the higher level skills that could change their future, and that of the region, for the better.
We therefore strongly support collaborative initiatives aimed at improving access for those from under-represented groups, responding to business needs and supporting the Leeds City Region in meeting their goals for economic development.
Staff in your institution involved in Go Higher West Yorkshire:
Member of the Board: Dr Sarah Marquez
Member of the Go Higher Skills Group: Jo Tyssen
Member of the Access and Participation Strategy Group: Laura Macgregor
Uni Connect HE Outreach Officer: Samantha Higgs
We are here to help: to discuss ways in which Go Higher West Yorkshire could help support a collaborative bid or activity through your institution, please contact your relevant staff member as named above, or get in touch with the central team directly:hello@gohigherwestyorks.ac.uk. We are also interested to hear from you if you have examples of good practice – particularly around working to engage non-traditional students – which could be disseminated to partners.
For more information on Go Higher West Yorkshire, please visit our new website here. And why not follow us on Twitter to stay up to date with our latest news.